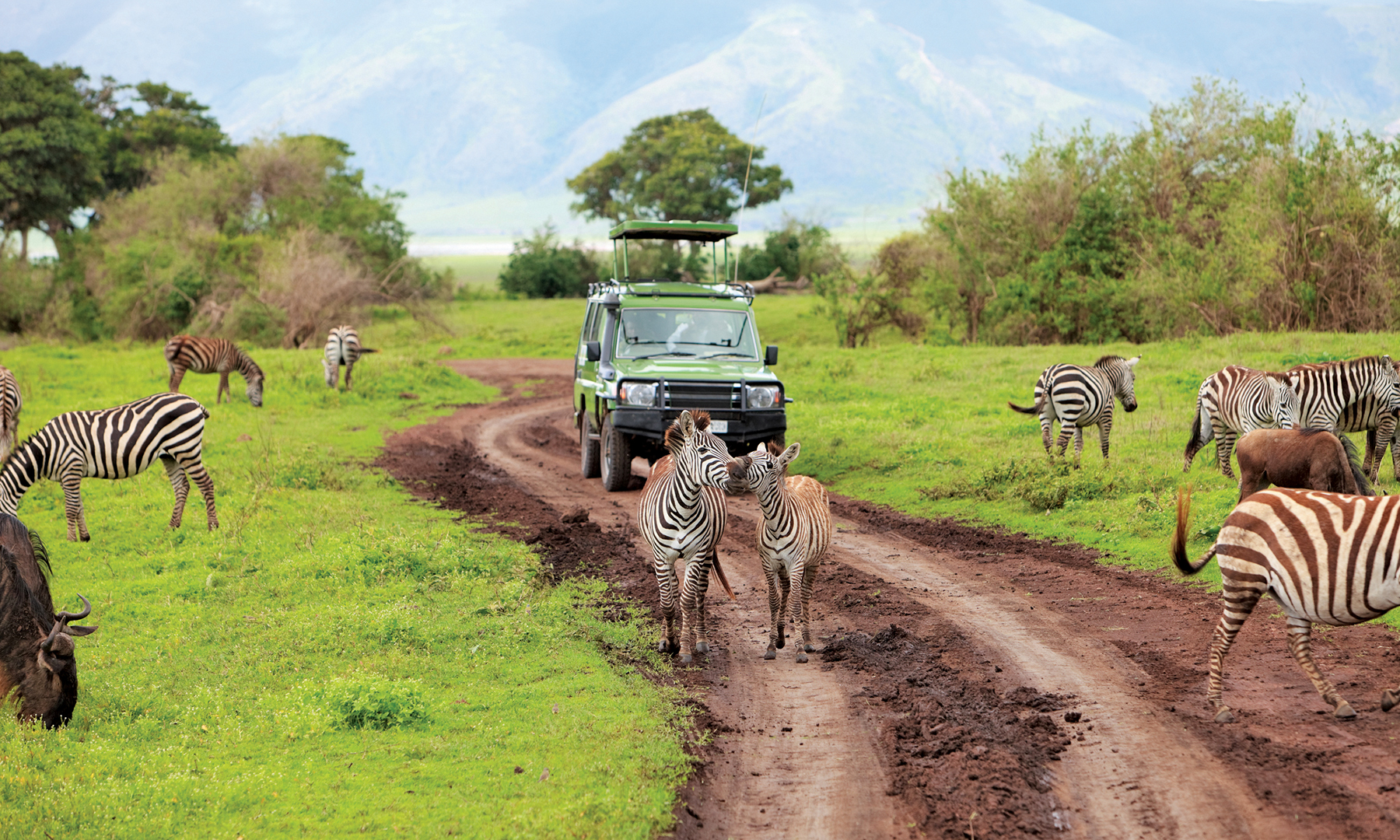 Most safari goers will confess that Tanzania is among the best safari destination they've been to. And they are planning to make another Tanzania Safari Tours to this magnificent land. From never-ending plains to lush green rainforests to snow-capped mountains to mesmerizing beaches, Tanzania is as diverse in its topography as it is in its wildlife.
To back up our claim as clearly as possible, we've listed 3 facts as to why Tanzania is the best place on earth for a safari holiday.
1 – Tanzania Is The Highest Concentration Animals Per Square Kilometre
The one thing Tanzania is known for all around the world is the sheer diversity and concentration of wild animals in the country. 2 million wildebeests. 900,000 gazelles. 300,000 zebras. 70,000 buffalos. 15,000 warthogs. 4,000 lions. 2,700 elephants. 1,000 leopards. 500 hippopotami, 225 cheetahs – the number speak for themselves.
They're some of the wildlife found in the Serengeti National Park. There are roughly 4 million wild animals in Tanzania which accounts for 20% of Africa's large mammal. Northern circuit of Tanzania where Serengeti National Park and Ngorongoro Crater are located, you can easily spot The Big Five of Africa on any given day. In the western circuit where parks like Gombe and Mahale are located, you can see chimpanzee families in their habitat. Tanzania is also a place of interest for twitches as there are more than 300 species of birds inhabiting certain national parks, both migratory and native.
2 – Access And Variety Are Unparalleled
Tanzania, as is the case with most African countries, is heavily dependent on tourism for its economic development. Therefore, it has invested heavily on in infrastructure and ease of travel throughout the country. Even though not all national parks can be reached with equal efforts, with some being located so far from the main safari route, most of them are in fact easily reachable. Most Tanzania Safari Tours start and end with a flight into Kilimanjaro International Airport.
Ethnically, Tanzania is diverse with as many as 120 different tribes living within the borders of this country. Maasai tribe, which are also found in Kenya, are famous tribal group in Tanzania. Hadzabe tribe which still lead a hunter nomadic life is another famous tribe. This tribe provide excellent cultural tour experience in Tanzania and are generally very warm towards tourists.
3 – Your Holiday, Your Budget
Tanzania has the capability to carter to every category of tourists, whether they're backpackers, solo or family travellers, honeymooners, student tourists, or on business tours. If you want a Tanzania Luxury Safaris, Tanzania has got you covered with its exclusive collection of resorts, private tours, hot air balloon rides, luxury meals etc. If you're in for a budget tour. You may join a small group tour, opt for camping, travel in low season, and do everything as locals do. But no matter what you pay for, you'll more or less get the same wildlife viewing experience as the wildlife doesn't know the difference; Tanzania safaris are always priceless. Moreover, you always have the flexibility of tailoring a certain tour package to reduce the overall cost or add some if you want more from Tanzania Safari Tours.
Not only three, there are many more we can continuously write about as to why Tanzania is among the best safari destinations in the world, but we guess the three points are enough to entice someone to plan a Safari Tour To Tanzania.
Tanzania is now Covid Free. International travel to Tanzania is permitted. It is necessary to comply with requirements to ensure entry is allowed.
Proof of a negative RT-PCR test, taken within the previous 96 hours, must be provided on departure. Travellers are required to undergo rapid testing on arrival. The rapid test costs $10 USD in mainland Tanzania and $25 USD in Zanzibar. This is payable through the online health surveillance form and in cash. All passengers are subject to health screening on arrival, such as temperature checks and visual assessment.
We at Riverstone Safaris Africa have organized both budget and luxury safari tours for hundreds of people and have achieved a 100% client satisfaction through our experience, execution, and dedication to serve our clients. If you're planning for Tanzania safaris anytime soon but hesitant about anything, do kindly write to us at our Contact Us page, and we'll get back to you at the earliest.