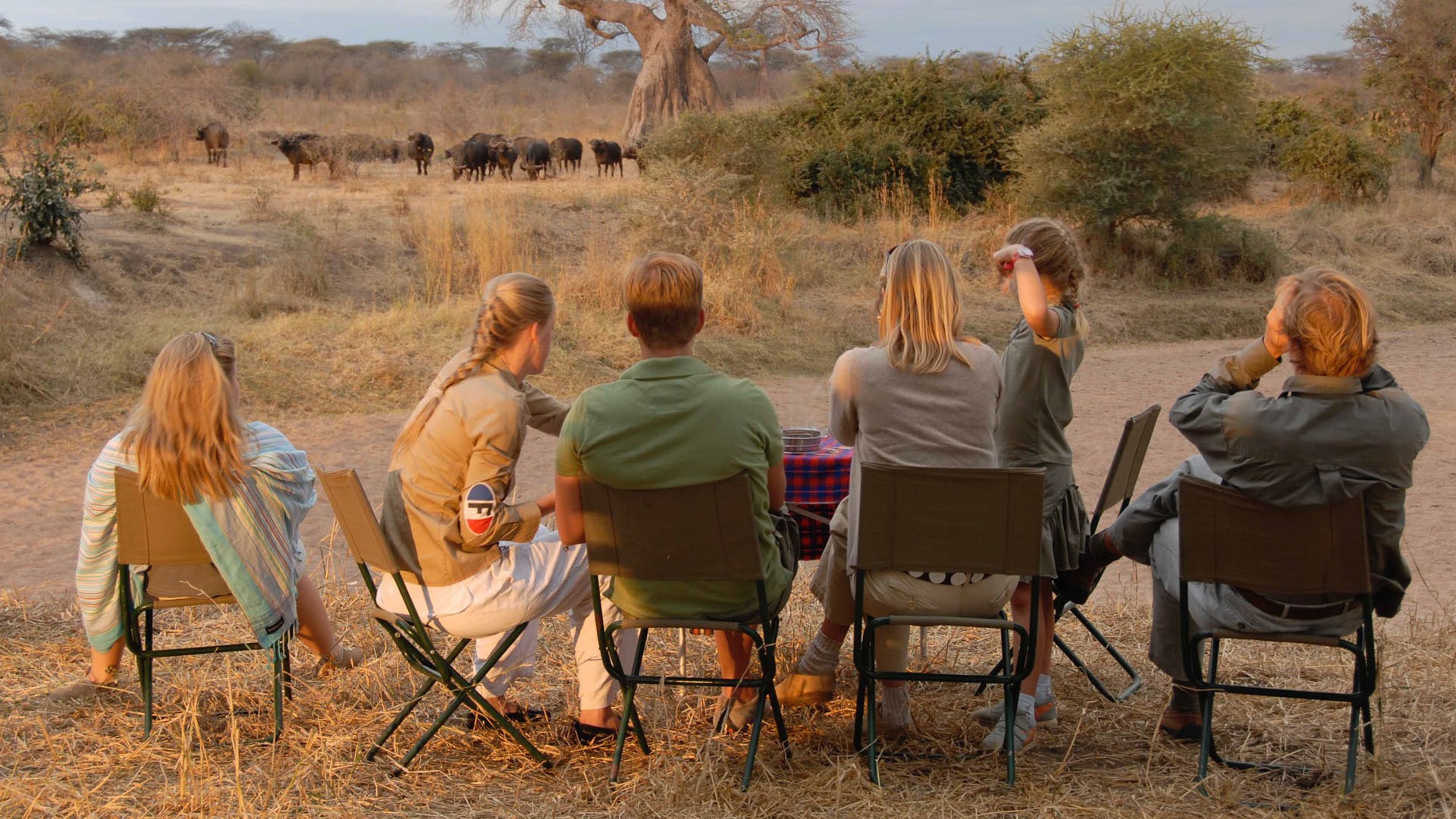 Tanzania is a land of pure and unfiltered nature filled with plenty of awe-striking scenes. It's a nation combined with economic stability and great ethnic and biological diversity. It's a perfect living classroom for every member of your family especially your kids, who are seeing the huge big world for the first time in their life. Your kids will live it, breathe it, falling in love with the rare & endangered species that they knew until now only through books and exploring age-old volcano calderas will be an awesome adventure for them. Your family will forever share these ineffaceable memories and your kids will just want to get their once again to enjoy the awesome land of Africa in Tanzania Family Safaris tours.
Three Reasons Why Travelling With Children Is Important?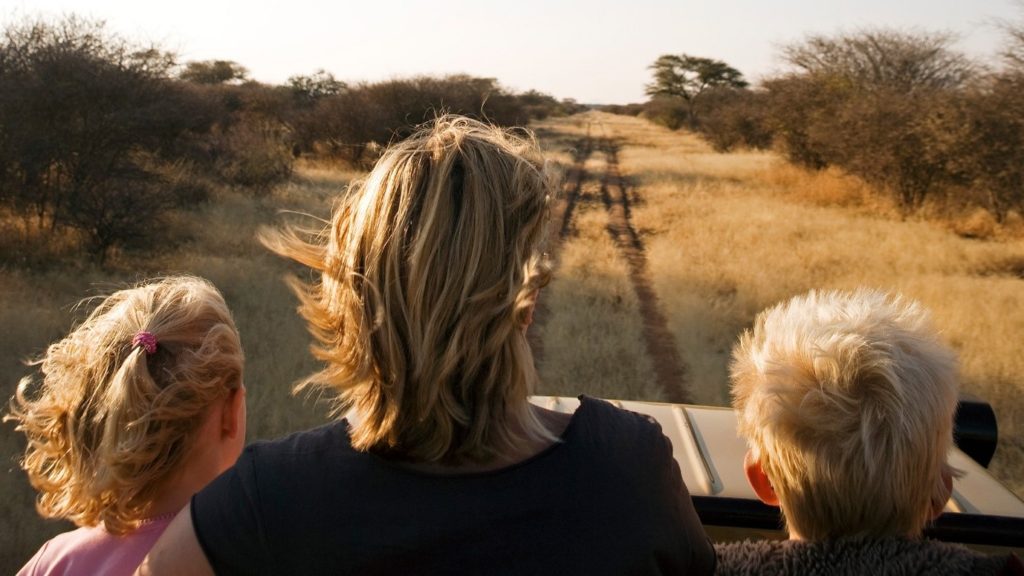 Let's start by going through three important reasons to expose your children to the Tanzania Safari Tours and what are its benefits, are as follows:-
Multiple Perspectives
Currently, we are living in a world where our personal and professional responsibilities are eroding intercultural systems that demand compassion, empathy and understanding between the family members. In order to cultivate such intercultural systems & habits in children, taking them for an adventurous Tanzania Safari Tours is an obligation that must be fulfilled by every parent.
Patience, Flexibility, Adaptability
The second most important factor is to instil abilities like patience, flexibility and adaptability in your children. Taking your children on a safari tour of Tanzania Destinations will help your children in getting into situations that require patience, where they can find new ways of thinking & problem solving tactics and techniques to survive against the odds. In a way, you will be preparing them for an unknown future as a responsible parent.
It Pays Off in the Classroom
Yes, it can truly pays off. With just one safari trip, you can make your child to cover the entire classroom education on wildlife and nature in just a week. Your child will experience the natural world with all his/her senses such as touch, smell, taste, sight and sound. Furthermore, these are the basic senses through which human learns most of the things especially children when compared to adults because their senses are more strong and better.
Additionally, some things can be learnt through activities rather than learning it in a classroom with books.
Is Taking your Children to Tanzania Safe?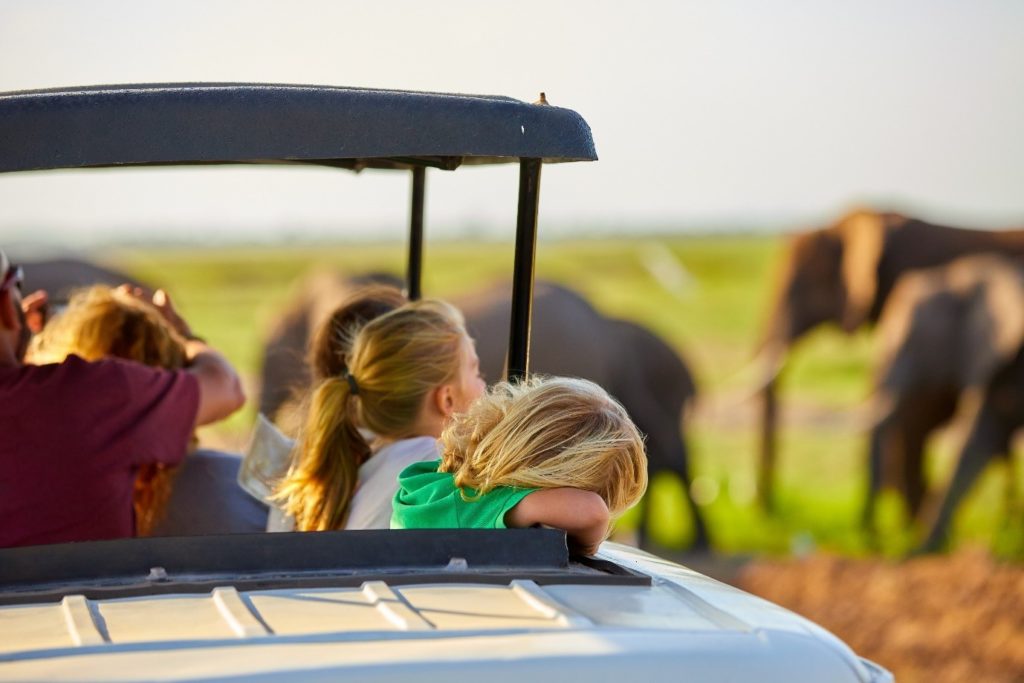 Absolutely yes, all the Tanzania Destinations are safe for your children. You will get the finest guides for this trip, who have great and deep logistic knowledge and also know every nook and corner of these vast national parks and also be acquainted with the wild animals living here and their behavioral patterns.
Before You Go
Please do the following before you go out for Tanzania Family Safaris with your children, are as follows:-
Get A Passport
The most important thing that you have to work on is your passport. Ensure your children have one before commencing the trip.
Travel Vaccination And Insurance
When kids are involved in Family Safari Holidays In Tanzania then make sure to have all the required travel vaccinations for them and other family members to protect from a range of diseases such as Hepatitis, yellow fever, Rabies, typhoid and many more while travelling to a new place.
Now the second most thing that you must work on travel insurance that is as important as inoculating vaccinations to your kids to prepare them for the travel.  
Educational Material
Read as many books as possible that can provide you knowledge and valuable insight about the Tanzania Safaris. It will be much better, if you can watch films and documentaries based on Tanzanian safari.
While On Safari
During the safari your kids are going to encounter numerous national parks in Tanzania such as Serengeti National Park, Lake Manyara National Park, Tarangire National Park, Ngorongoro Crater as well as Arusha National Park that are the best safari destinations in Tanzania for your children and they will be able to gather a lot of knowledge and experience through game drives that is possible only through highly modified and state of the art land rovers that are best for the tour as well as for your kids.
Get To Know Your Friendly Driver Guides
Driver guides offered by us are friendly and will ensure to make your journey funny, adventurous and informative in nature. Your kids are safe with the guides and will get tons of knowledge from them.
Choose family friendly lodge
Some lodges offered are family friendly and this tour operator can help organizing this for you in an efficient manner.
Riverstone Safaris Africa can tailor make any journey to meet your needs and that of your children, it's what we love to do most. So call us and let's start crafting Tanzania Family Safaris today. It is a journey of a lifetime that your kid does not deserve to miss.