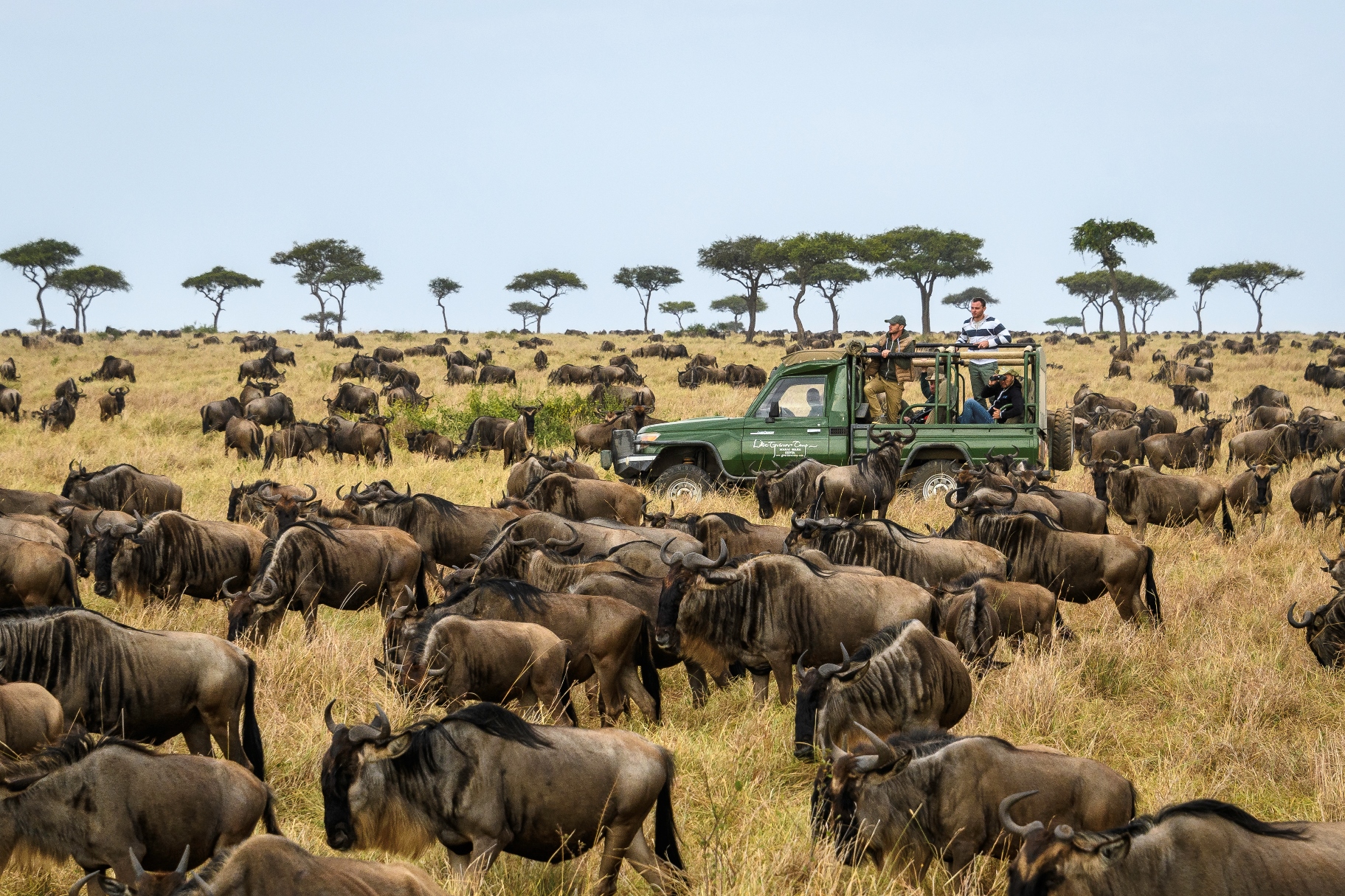 As the starting point for the world-renowned wildebeest migration, Tanzania ranks second only to Kenya among the continent's most popular safari destinations. And with good reason: The 16 Tanzania national parks, three game reserves, and two marine reserves offer an extraordinary wealth of wildlife and other natural wonders.
The Ngorongoro Conservation Area is arguably the most fascinating of Tanzania's protected areas. The UNESCO World Heritage Site is centered around the world's largest inactive, intact, and unfilled volcanic caldera, whose 100 square miles are packed with approximately 25,000 large animals at any given time.
Serengeti National Park, where the Great Migration begins, may be Tanzania's most famous. But lesser-known gems such as Gombe Stream National Park (where Jane Goodall conducted her famous chimpanzee research), Tarangire National Park (home to a sizable population of elephants), and Lake Manyara National Park are all equally exceptional in their own right.
Most people don't think of Tanzania as a birdwatching destination. But the country is home to some 1100 different bird species. Of these, 43 are rare, 36 are listed as threatened by the International Union for the Conservation of Nature (IUCN), and 23 are endemic.